SpayXperts' Raving Fans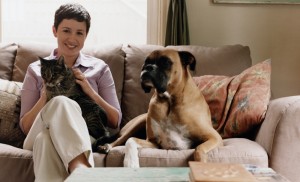 SpayXperts' veterinarian and staff take pride in exceeding your expectations when it comes to Spay Neuter and Well Pet Services. Read what our fans are raving about! And check out more reviews on Facebook and Google.
We brought our puppy Jazzy into SpayXperts after hearing about the wonderful experiences that others have had.  We had such an amazing experience from start to finish.  The knowledge and friendliness of the staff and compassion they showed for Jazzy is what sets them apart.  The spay procedure was skillfully carried out and Jazzy did not have any issues, in fact we were surprised how quickly she recovered.  
So what are you waiting on?  Contact them and you will not regret it.    Thank you Spayxperts team!
Eric & Deborah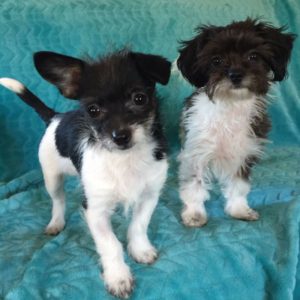 SpayXperts in Norman has very nice people working there.They take care of dogs and cats. We love SpayXperts!!
Lulu N Lucy
I LOVE SpayXperts! This place is professional and has taken wonderful care of multiple members of my family. I recommend them to everyone!
Jenifer from Noble
I brought my cat, Muggsie, in to be spayed, re-tested for FIV, and given a couple shots just a couple weeks ago. It literally lifted a burden off of my shoulders to learn that Muggsie was FIV negative. Her surgery was so fast and easy and Muggsie was back to her cuddly self the next day. I cannot thank you all enough for your kind smiles, reliable information and reasonable prices. You were literally a GODSEND. As a college student trying to do the best for her pet with limited funds and little knowledge surrounding the medical needs of cats, your services were invaluable. Thank you, thank you, THANK YOU for everything you do. I've already told ALL my pet-owning friends that SpayXperts is the place to go for basic animal medical needs. Keep it up. We need more vets like you that see each animal as a loved pet, deserving of inexpensive, trustworthy care rather than just seeing dollar signs. You guys rock!
Bailey – Owned by Muggsie, the torbie  🙂
"Rufus is my second cat that I have brought to SpayXperts. Gamji was fixed first & he did so well that I had to bring Rufus. Both of my animals were treated by the nicest people & I would recommend all my family & friends to take their animals to SpayXperts."
– Tracy from Norman
"These people were recommended to me & I found everything to be true. They are kind, considerate, & efficient. Anyone who rescues animals needs to get acquainted with them as they can make it affordable to spay or neuter. Thanks to everyone at the clinic!"
– Sam from Noble
 "Thank you so much! Really, I can't imagine why anyone would go elsewhere! My puppy doesn't even realize she had surgery. Your pre-and post instructions are clear and precise. We were very happy with your nice staff and I really would have paid much more for such great service. I am glad my daughter referred you to me and I will do the same."
– Linda & Bert from Moore
"SpayXperts is organized, fast, and friendly. Awesome experience. Totally different experience than when we had our other cat fixed at our full service vet – much smaller incision, dermabond instead of outside sutures, no drowsiness or falling over at home, fast recovery. Back again to have my dog fixed, Thanks!"
– Sarah from Norman
"This clinic is a hidden treasure. I am not sure how I never heard of it before. We are the proud parents of 2 female cats and 2 female dogs. We brought the cats first, because their howling was keeping us awake. We brought our new puppy next, to take advantage of the LOW COST vaccinations administered only when animals are fixed (wish you offered entire regimen at such a discount!. We adopted a dog we were told was fixed, but she went into heat while we were on vacation. She will be next, when she's done with her cycle. Thanks for the service, affordability, and true love for all animals. We are very happy our animals are better off because of your professional organization."
– James & Kimberly
"Brought in my Husky about 2 mos ago: Everything went fine. Friendly staff. No complication surgery/post medical went well, no bleeding or allergic reaction. Definitely professional."
– Roberto from Moore
"Thanks so much for taking such wonderful care of our cat Monroe. He is a sweetheart but oh so skittish and very verbal as I am sure you found out! Thanks for taking extra special care of him and even giving him a bath after his accident. He is resting and enjoying all of the extra attention and treats. Thanks again for being such a caring staff!"
– Janice & Joe
"Dr. Boyer, I just wanted to tell you and your staff how impressed I was with the care that you
provided to Moose. Thank you and Moose is doing great!"
– Jill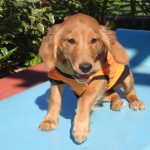 "SpayXperts are amazing at what they do. We trusted our precious puppy when it came time to have her spayed. They did such a good job, I don't think she even knew she had an operation. She was up and romping around as soon as we brought her home. No signs of being sore or over drugged. I recommend the SpayXperts to anyone who needs to have a dog or cat spayed or neutered. They are the best because that is all they do. We also saved over $150 dollars too."
– Marilyn
"Having had 6 cats spayed or neutered, I can safely say that not only are their medical services excellent, but they are also courteous, convenient, and economical."
– Billy from Norman
"This is the 3rd dog I have brought to you and I have 1 more. You guys did a wonderful job and are very helpful with the post op care. I will refer all my friends and family to you! Thanks for the great work & care."
-Vicky R.
"Spay and Neuter of Norman is an excellent choice for all of my pets. All of the staff members are very friendly. The clinic is always very clean and welcoming. I always feel safe leaving my pets there and have never been disappointed with the service or care of the animals."
-Rian C. multiple cats
"Stella, our yellow Lab, was treated with great care & love. The vet was very gracious in showing the facility and explaining everything. Stella has recovered quite nicely and has not had any problems. Thank you for your concern and welfare for animals."
-Stella's owner
"Very professional and nice people to deal with; very considerate to my pets and I appreciate that so much."
-Johnny, multiple cats
"This clinic is absolutely wonderful! I have brought several dogs and cats for surgery and I have never had any problems. I highly recommend Spay & Neuter Norman!"
-Louise from Purcell
"They did a great job with my cat Marci. The entire staff was very polite and helpful from when I made my appointment to picking her up. They even had her waiting for me on the counter when I walked in the door. And because of the weather we were suppose to be getting that evening they were going to let the owners all have an early pick up so they wouldn't get caught out in anything. They are very reasonably priced, I paid $90 for a spay and a microchip. I would recommend them to everyone and will definitely go there again if I even get another animal."
-Marci's owner
"I had a great experience. This will be my third dog to be spayed at this clinic. It is not expensive. Very welcoming people."
– Sherry from Noble
"All three pets I've brought to this clinic have done well, no problems after surgery, staff was professional and friendly. They make it simple and affordable. I'll definitely be back."
– Jerry from Newcastle
"We have brought all 5 of our animals here for their basic shots and to be spayed and neutered. Our experience has been awesome, the doctor is great and friendly and my pets are always really well stitched up. The prices are perfect for our college budget."
– Natalie from Norman
"I just wanted to take some time out to tell you how pleased we have been with the service at Spay Experts. We have been in the unfortunate situation of having pregnant cats left at our business. The cats we cannot find homes for we have been able to bring to Spay Experts to safely and affordably try to end the cycle of homeless cats in at least our little corner of the world. Patches was our 8th cat you have spayed/neutered -Thank you so much for providing a much needed service in our area"
– Malissa