Pre & Post Surgery Instructions for Spay & Neuter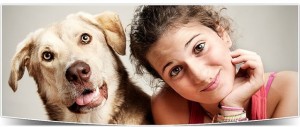 Scheduling
To schedule surgery appointments online, click here, or give us a call locally in Moore, Oklahoma (405) 217-9700
We are open for scheduling Monday through Friday 8:00am-6:00pm.
Email info@SpayXperts.com. We check email 7 days a week.
The surgery schedule varies, please see our calendar here: schedule.
Surgery Day Schedule 
Check-in 7:45-9:00am. To make the most of your time, complete your appointment records ahead of time: 

Complete Appt Records

When you arrive, check-in on Facebook to claim your FREE nail trim, a $10 value!

In Moore, we are located at 926 SW 4th St, in front of Moore liquor and near the entrance to Plaza Towers neighborhood.

Surgery 9:30-4:30pm. The clinic is closed during surgery, but you may call us.
Checkout is 4:30-5:30pm. If an earlier checkout is possible, we will call to let you know.
Before Surgery Instructions
Please bring Cats in a carrier and Dogs on a leash. It is okay to carry small dogs.

If you have an outdoor cat, please catch him/her the night before.

Pets under 5 pounds should not be fasted. Please maintain their regular feeding schedule, just be conservative the morning of surgery.
All others, only water after 7:00pm the night before surgery. (If you feed in the evenings, just feed before 7:00pm.) Fasting helps prevent patients from vomiting under anesthesia and eliminating on themselves in recovery.
Please allow your pet a chance to eliminate the morning of surgery.
Don't Forget
Check-in is 7:45-9:00am. If you are going to be late, please call; if you arrive after 9:30am, you can re-schedule by calling (405) 217-9700. Sorry, all hands will be assisting with surgery, and we cannot leave patients unattended.
For your convenience, we accept cash, credit, and debit cards at check-in or checkout. Pay with cash at check-in and receive a FREE nail trim, a $10 value!
Give your pet a chance to eliminate the morning of surgery.
We are reserving a place for you, please call if you need to reschedule.
Moore location: 926 SW 4th St. near I-35 between Telephone Rd. and Santa Fe Ave.
After surgery care
General Post-op Care (patient specific instructions are provided on your discharge form):
Please feed your pet conservatively the night of surgery. No special snacks or treats tonight as the anesthetic medication can cause nausea/vomiting. Resume normal feeding the following day.

Especially females, restrict activity strictly for 3 days, return to normal activity in 10 days.

Especially male dogs, no licking the incision. The incision will swell, become irritated, and the stitches may come out.

Check incision daily for signs of excessive redness, soreness, swelling, or drainage.

If you notice signs of fever (depressed and not eating), please call the aftercare number at the bottom of your medical record sheet.

Incisions are closed with stitches that dissolve over the next several months. On top of that is tissue glue that wears off over the next 3-5days.

If bathing becomes necessary, sponge bathing is preferred for the first 3 days. The 4th day after surgery, you may bathe your pet normally if necessary.

Females, A small amount (~1 cm) of green tattoo ink is applied to the incision to indicate your pet has been spayed.

Outdoor cats should be contained until at least the morning after surgery when anesthetic medication has been eliminated from their system.

We now offer appointments for well pet care including vaccinations, heartworm and leukemia testing, microchipping, and treatment for fleas, ticks, and intestinal worms.

Remember when boarding or grooming, you can always re-view or re-print this record from our website by clicking the blue button at the top of the page "Get Pet Records". Thank you for choosing SpayXperts, and please tell your friends about our service!