Veterinarian, Norman Oklahoma
Why Choose SpayXperts Spay & Neuter Veterinary Clinic?
Our Oklahoma customers love their pets and treat them like members of their family, which they are! At SpayXperts Spay and Neuter Veterinary Clinic in Norman, Oklahoma we recognize this and treat you and your dog or cat with the utmost care from the moment you call to schedule your spay or neuter appointment all the way through post-op aftercare. Below are just a few reasons that make SpayXperts the best choice, the only choice for spaying or neutering your dog or cat.
Affordability & Availability:
Because our Xperts, Dr. Boyer and staff, have mastered the spay and neuter procedures, we can perform all aspects of the process with extreme efficiency allowing us to reduce our costs and pass the savings on to you! Checkout the The 'What sets us apart' page that details the difference between SpayXperts Spay and Neuter Norman, OK veterinarian and all the rest.
We offer 24 hour follow up care for our surgery patients (so you won't get stuck paying after hours prices!). At discharge, we give you a copy of your dog or cat's medical records and provide our 24 hour contact phone numbers just in case you feel the need to reach us. That's how much we care about your pet!
  Professional Care:
Repeat business and referrals say a lot about our service! Every week, we see satisfied clients return with their second or third pet and praise our staff saying how quickly and painlessly their pets have recovered. And thanks to word of mouth recommendations by our satisfied customers we have clients who have made the short drive from Oklahoma City or literally traveled hours to Norman, Oklahoma for our spay and neuter service.
Innovation & Attention to Detail:
SpayXperts Spay and Neuter Norman, OK veterinarian and staff only do spay and neuter. All of our education, training, and progress is focused on improving the spay and neuter experience for your dog or cat. Because this is all we do, we have managed to refine the procedure, from smaller incisions to better pain management and rapid recovery time for your beloved pet.
Our Norman, OK Veterinary Clinic uses the latest veterinary research and the highest grade of surgical equipment available. We also utilize the best techniques in anesthesia and pain management, because like you, we believe that your pet deserves the best!
Contact Us Today!
For an appointment call 405-217-9700 or
email info@SpayXperts.com
We answer the phone Monday through Saturday, and we check our email 7 days a week.
Our FAQ Page will answer most questions.
Visit our Dog services pricing page with prices for spay & neuter based on your dog's weight. You'll also find pricing for our other services available with surgery: vaccinations, deworming, flea & tick prevention, microchips and more, all from SpayXperts' Norman, OK veterinarian.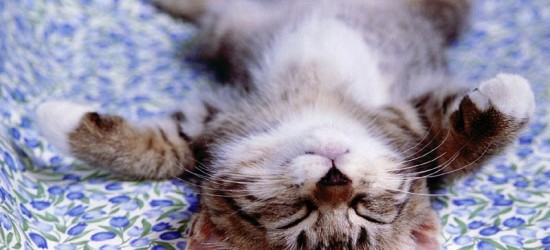 Visit our Cat services pricing page with prices for spay & neuter and other treatments (available with surgery) like vaccinations, deworming, and flea & tick prevention. You'll also find pricing for microchips avaiable from SpayXperts' Norman, OK veterinarian.
Before bringing your pet in on the day of surgery, please visit our Pre and Post Surgery Instructions page. There you'll find a detailed list of instructions so you and your pet can be well prepared for surgery day.