Veterinarian Moore, Oklahoma
Want a professional experience but don't want to pay too much? Try SpayXperts Spay Neuter & Well Pet Care.
We provide professional veterinary care for dogs & cats, and we do it for less!
spay neuter
vaccination
microchipping
treatment & prevention for fleas, ticks, heart worms & intestinal worms
Visit out pricing page: DOGS   CATS
Reserve surgery appointments online HERE
Well pet care from 4:00-5:30 pm on our surgery days, no appointment necessary. Check surgery schedule HERE
***SpayXperts is Now Open in Moore***
We have completed the remodel at 926 SW 4th St (formerly 7-Eleven) next to Moore Liquor and the entrance to Plaza Towers neighborhood. The space has been transformed, come visit us in Moore!
Thanks to all our fans for your support and for spreading the word. We are changing the way you see pet care!
Why SpayXperts Spay & Neuter Veterinary Clinic?
Because routine veterinary care should be AFFORDABLE!
Ever sit in the exam room wondering what your bill will be when you get to the front desk? At SpayXperts Spay Neuter & Well Pet Care, you can know exactly what you will pay before you even schedule, no surprises ever!
Because taking your pet to the vet shouldn't be a HASSLE!
Ever try to fill out paperwork work with a 70 lb dog attached to your wrist? Or better yet with someone else's 70 lb dog in your lap? We email you the required paperwork, never keep you waiting, and help you load and unload your pet if necessary.
SpayXperts Spay Neuter & Well Pet Care is veterinarian owned and operated by Dr. Jake Boyer.
Ever seem like the person you just handed your pet over to just doesn't care? We believe you deserve to meet face to face with the ones who will take care of your pet, ask them questions, and leave with the peace of mind of knowing the person responsible for your pet's well being.
Here's How We Do It:
 Expert Care: We focus on spay neuter and well pet care. We do not board pets, groom pets, see appointments for pets with diabetes or perform orthopedic surgeries. We literally perform thousands of spay neuter surgeries and vaccinations each year. Because of our experience, clients rave about how well their pets did and the service they received. Check out what our fans say Raving Fans
                                                   1,681 surgeries in 2010
                                                   2,723 surgeries in 2011 
                                                   2,215 surgeries in 2012
                                                   2,658 surgeries in 2013
                                                   2,231 surgeries in 2014
                                                   2,179 surgeries in 2015
                                                   2,289 surgeries in 2016
Check out our Fan page, our Facebook and Google reviews, or ask your neighbor about SpayXperts. See why other veterinarians refer to us! Checkout the the 'What sets us apart' page.
Convenience: 

24 hour online scheduling (Click the blue button at the top of the page.), or Give us a call M-Fri 8am-6pm!
Upfront pricing (Our prices are posted in the office and on this site; there are no hidden or extra fees.)
No overnight stay (It can be more stressful to keep patients overnight.)
No return visit for suture removal (We use absorbable sutures to avoid a stressful second trip to the veterinary clinic.)
Easy access to your pet's surgery record (Grooming or boarding appointment? Click the "Get Pet Records" button at the top of this page.)
And 24 hour post-op aftercare (We give you our dedicated aftercare line-no answering service.)
Affordability: We put technology to work for us and have ergonomically designed work spaces to maximize the efficiency and cut the cost – up to 60% less than other veterinary clinics. Full service veterinary clinics treat all kinds of pet ailments, and while they are busy with other treatments, we continue to improve spay neuter & well pet care.
With all this, is there really any comparison? Join thousands of pet owners all across Oklahoma who have discovered SpayXperts.
Contact Us Today!
For an appointment call 405-217-9700 or
email info@SpayXperts.com
We answer the phone Monday through Friday, and we check our email 7 days a week.
Our FAQ Page will answer most questions.
Already scheduled an appointment?
 Before bringing your pet to SpayXperts spay neuter veterinary clinic, please read the
Pre & Post Surgery Instructions
 page for important information about your pet's surgery day.
Visit our Dog Services Pricing Page with prices for spay neuter and wellness treatments like vaccinations, deworming, Heartworm testing, microchips, and flea & tick prevention all available at SpayXperts in Moore, Oklahoma.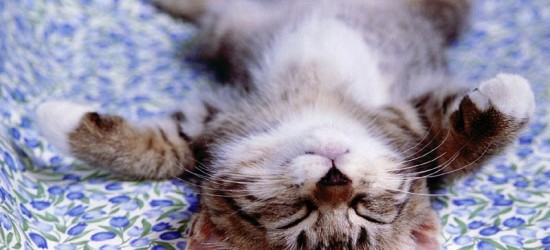 Visit our Cat Services Pricing Page with prices for spay neuter and wellness treatments like vaccinations, deworming, Leukemia/FIV testing, microchips, and flea & tick prevention all available at SpayXperts in Moore, Oklahoma.
Have a surgery appointment? Please visit our Pre & Post Surgery Instructions page. There you will find all the information you will need so you and your pet can be prepared for the day of surgery.