Veterinarian, Norman Oklahoma
Why SpayXperts Spay & Neuter Veterinary Clinic?
Because your pet deserves compassionate, Xpert care at a price that actually fits your budget! At SpayXperts Spay and Neuter Veterinary Clinic in Norman, Oklahoma, we understand that pets may not be our whole lives, but they make our lives whole. We believe your dog or cat deserves professional veterinary care at a price you can afford. That's why we provide professional spay/neuter, vaccination, and routine wellness treatments for dogs and cats, and we do it for less!
Here's How We Do It:
Compassion: Most pet service providers love pets. The staff at SpayXperts Spay Neuter Clinic loves PEOPLE and PETS. We are pet owners too, and we love to connect with other pet owners. Tell us your story.
 Expert Care: Because we specialize in spay neuter and we have literally performed thousands of successful spay neuter surgeries, we have perfected the procedure. Safer anesthesia, a gentle surgeon, and better pain management make SpayXperts your pet's choice for spay neuter. See why other veterinarians refer to us! Checkout the the 'What sets us apart' page.

1,681 successful surgeries in 2010
2,723 successful surgeries in 2011 
2,215 successful surgeries in 2012
2,658 successful surgeries in 2013
Convenience: 

24 hour online scheduling (Click the blue button at the top of the page.), or Give us a call M-Sat 8am-6pm!
Upfront pricing (Our prices are posted in the office and on this site; there are no hidden or extra fees.)
No overnight stay (It can be more stressful to keep patients overnight.)
No return visit for suture removal (We use absorbable sutures to avoid a stressful second trip to the veterinary clinic.)
Anytime access to your pet's record (Grooming or boarding appointment? Print vaccine records 24 hours a day by clicking the "Get Pet Records" button at the top of this page.)
And 24 hour post-op aftercare (We give you our dedicated aftercare line-no answering service.)
Affordability: We put technology to work for us and have ergonomically designed work spaces to maximize the efficiency and cut the cost – up to 60% less than other veterinary clinics.
With all this, is there really any comparison? Join thousands of pet owners from Edmond to Purcell, Yukon to Shawnee who discovered SpayXperts.
Contact Us Today!
For an appointment call 405-217-9700 or
email info@SpayXperts.com
We answer the phone Monday through Saturday, and we check our email 7 days a week.
Our FAQ Page will answer most questions.
Visit our Dog services pricing page with prices for spay & neuter based on your dog's weight. You'll also find pricing for our other services available with surgery: vaccinations, deworming, flea & tick prevention, microchips and more, all from SpayXperts' Norman, OK veterinarian.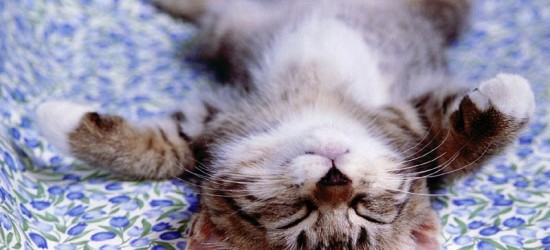 Visit our Cat services pricing page with prices for spay & neuter and other treatments (available with surgery) like vaccinations, deworming, and flea & tick prevention. You'll also find pricing for microchips avaiable from SpayXperts' Norman, OK veterinarian.
Before bringing your pet in on the day of surgery, please visit our Pre and Post Surgery Instructions page. There you'll find a detailed list of instructions so you and your pet can be well prepared for surgery day.